Portfolio PDF - downloads: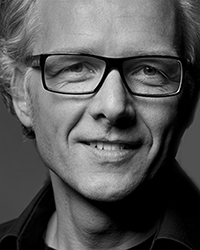 Joerg Schwalfenberg started his photographic career in his own darkroom at the early age of 14 years. He studied photography at the Lette Verein in Berlin, Germany and at the International Center of Photography in New York, USA.
He immediately pursued to work as assistant to well-known photographers such as Carlo Gianni (Florence), Achim Deimling-Ostrinsky (Hamburg) and Gert von Bassewitz (Hamburg). Not only his work with these famous photographers but also his two-year stay in Florence, Italy became distinctive for his later photographic work.
Starting 1991 he has worked as a freelance photographer, mainly in the field of still life and architecture photography. He followed his interest to portrait and people photography when he was commissioned for shooting numerous title pages for the designoriented magazine DesignReport and the business magazine GeldIdee.
Between 1996 and 2004 he was one of the founders and managing director of the Online Studio for Digital Photography based in Hamburg which was later called adP Photostudio.
Since 2005 Joerg Schwalfenberg has been commissioned internationally as freelance photographer by different agencies, publishing houses and companies.
After travelling through Asia on assignments for several months in 2007, Joerg Schwalfenberg is now also based in New York.
He is a full (professional) member of the BFF ( Berufsverband Freie Fotografen und Filmgestalter e.V.) in Germany.
Awards:
Special Mention, German Design Award 2013
Winner, BFF Aufschlag Award 2018
Portfolio downloads:

Portraits Architecture Corporate
Pressreleases:
CP Monitor 07/2013
Redbox 06/2012
Production Paradise 05/2012
Redbox 08/2010